Who?
Hi, I'm Geoff Rolandsen and I am the founder, manager and chief creator at dext products. I started dext from a share-flat in London in 2017. In 2021 I returned 'home' to Brisbane, Australia, and I now manage all things dext from here.
The company wheels turn thanks to a small, close-knit team of experts who provide advice and services on all aspects of design, manufacturing, marketing and finance.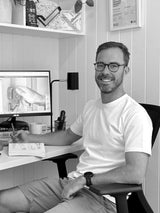 What?
Products that simplify the daily challenges faced by people with poor dexterity.
Hundreds of millions of people live with weak grip and poor dexterity. Most people will face deteriorating dexterity at some point in life. This is most commonly due to muscle loss, arthritis, parkinsons, multiple-sclerosis, carpal-tunnel and injury.
Existing products on the market are few and far between, need to be improved, and look awful.
My mission is to continue growing dext into a range of beautiful products that function better than anything else on the market.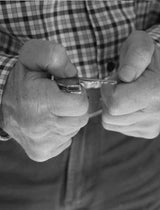 Why?
After witnessing my father struggling with his keys and unable to open his shed, I set out to create a solution.
That solution was the Keywing key turner, which won the Design Council UK Spark Award, Good Design Award and £65,000 of funding from charity Versus Arthritis.
This recognition was the spark that fuelled me to look into products that solve the myriad of other daily challenges faced by people with poor dexterity.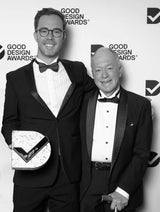 How?
I'm fortunate to have built a top notch team of designers, manufacturers, designers, distributors and mentors between Brisbane, UK and USA, who help to turn my ideas into reality and get them to those who need them.
All products are protected by patents and / or design registrations in various countries around the world.
The Keywing now retails in over 15 countries and I can't wait to release the next two products into these markets soon.